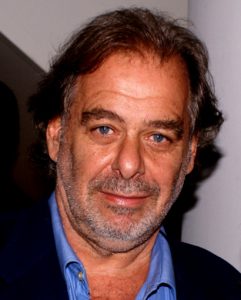 Daniel Zuta has a longstanding experience as an independent film producer. He started his first production company in 1984 and founded Brandstorm Entertainment in 2012. Since the beginning of his career he has produced more than 45 feature films and many documentaries. With the combination of a profound expertise in producing European feature films, long-term international business relations and a lot of creativity, we produce high quality feature films for the art house market and mainly as international co-productions. We enjoy supporting young filmmakers by providing them with guidance and helping them to produce their film debuts.
Many of Zuta's productions competed in international festivals and have received international awards.
Daniel Zuta is a member of the European Film Academy, the Deutsche Film Akademie, the European Producers Club, and the Hessisches Filmbüro.