4 Tage bis zur Ewigkeit (2022)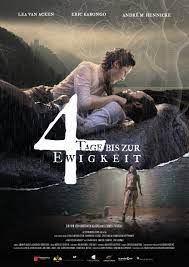 Based on the mysterious legend of Idilia Dubb. Germany, 19th century, Middle Rhein Valley. The dreamy Idilia (Lea van Acken) awakes injured in the midst of a gloomy castle ruin and can't remember anything that happened before. When she discovers in horror that there is no escaping the towering castle walls, she begins a grueling fight for survival. Only her nebulous diary can help her decipher the past, which exposes a secret romance with Abyssinian actor Caven (Eric Kabongo), a performer in a human zoo exhibition run by her fiancee Franz Hagerberg (André M. Hennicke). Idilia's written record, however, blurs the lines between reality and fiction.
Co-Production with: Sternenberg Films; Clara Filmproduction; Fun De Mental; Spektrumfilm
Director & Writers: Simon Pilarski & Konstantin Korenchuk
Featuring: Lea van Acken, Eric Kabongo and André M. Hennicke
---
Welcome to Karastan (2015)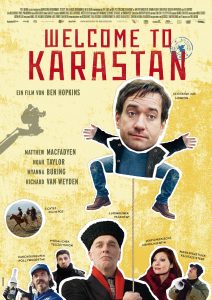 Washed-up Oscar winning British film director, named Emil Forester, gets invited to make a national epic in an obscure Caucasus Republic called Karastan.
Co-Production with: Film and Music Entertainment (F&ME) (UK); 20 Steps(Georgia); Metra Films (Russia)
Director: Ben Hopkins
Writers: Pawel Pawlikowski and Ben Hopkins
Featuring: Matthew Macfadyen, Myanna Buring and Noah Taylor
Festivals:
Montreal International Film Festival 2014; Hamburger Filmfest 2014; Rio International Filmfetival 2014; LOCO London Comedy Film; Lichter Filmfest März 2015; Cleveland International Filmfest März 2015; Sofia International Filmfestival März 2015
Awards:
Best Co-producer Award at Hamburg Filmfest 2014
Producer's Award European Cinema 2014
Nominations:
Montréal World Film Festival 2014, Grand Prix des Amériques, Ben Hopkins (Director)
---
A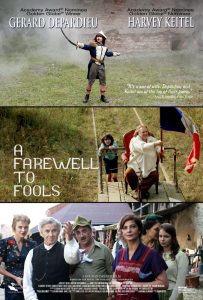 farewell to Fools (2012)
Second World War, somewhere in Transylvania. A German soldier is found dead near the village. Either the local authorities will find the murder, or 10 of them will be shot by the Nazis the next morning. The efforts to find the real murder are in vain, but there's Ipu. Ipu the village idiot is their target. They promise him a funeral like for a hero if he will accept to die at their place.Will he accept?… the time is running…
Co-Production with: Film Location Guide SR (Romania); Minds Meet (Belgium)
Director: Bogdan Dreyer
Writer: A.Salamanian
Featuring: Gérard Depardieu, Harvey Keitel and Laura Morante
---
B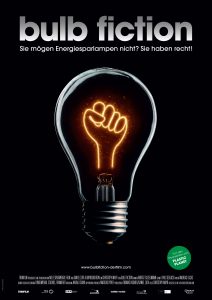 ulb Fiction (2011)
"Bulb Fiction" is a film about light as a commodity and the business with it, about lobbies in the EU, how they work – and which possibilities exist to resist..
Director: Christoph Mayr
Writer: Christoph Mayr
Festivals:
Saarbrücken (Max Ophüls) 18. – 21.01.2012; FIPA in Biarritz 24. – 30.1.2012
---
Plast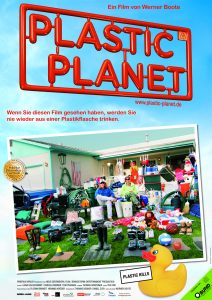 ic Planet (2009)
Werner Boote presents an up-close and personal view of the controversial and fascinating material that has found its way into every facet of our daily lives: plastic. He takes us on a journey around the globe, showing that plastics have become a threat for both environment and human health.
Director: Werner Boote
Festivals:
Internationale Hofer Filmtage; Saarbrücken (Max Ophüls); Abu Dhabi, Leeds, Kopenhagen, Warschau, Rio de Janeiro and many other
Awards:
Romy Best Documentary Film Austria 2010
"Honorable Mention" International Documentary Competition XIII. Environmental Film Festivals Cinemambiente
Nominations:
Warsaw International Film Festival, Best Documentary
---
One Day You'll Understand (2008)
A man endeavors to collect memories of his grandparents who died in a concentration camp during the Holocaust.
Co-Production with: Agav Films, France 2, NDR
Director: Amos Gitai
Writers: Amos Gitai, Dan Franck and Marie-Jose Sanselme
Featuring: Jeanne Moreau, Hippolyte Girardot and Emmanuelle Devos
Nominations:
Valladolid International Film Festival, Golden Spike
---
Survivre avec les Loups (2007)
In 1942 after the parents the young Jewish girl Misha are captured by the Nazis. Misha flees through the woods heading east. Along her journey seeking out her parents, she lives and survives with pack of wolves and crosses Germany, Poland reaching Ukraine…
Director: Véra Belmont
Writer: Véra Belmont
Featuring: Mathilde Goffart, Yaël Abecassis, Guy Bedos and Benno Fürmann
---
Mathilde (2006)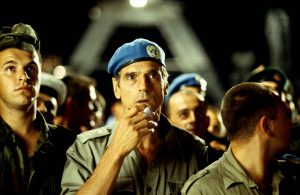 In the arena of the war torn Balkans, in the last days of the Croatian campaign, a young and willful girl, Mathilde, and a jaded U. N. Colonel are forced to spend a night together by the exigencies of a military plan. But governed as well by another, more intangible "Plan" – like the gods of the ancient Slavic ballads – they are thrust into the realm of the unpredictable by a love that is but cannot be…
Director: Nina Mimica
Writer: Nina Mimica
Featuring: Jeremy Irons, Nutsa Kukhianidze and Miki Manojlovic
---
Atina & Herakles (2005)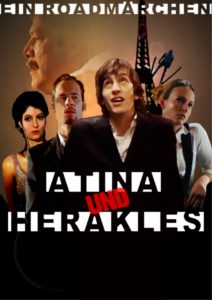 Director: Sebastian Harrer
Featuring: Raphael Tschernuth, Nadine Konietzny and Denise Strey
Festivals:
Filmfest Biberach 2006
---
Never Enough (2003)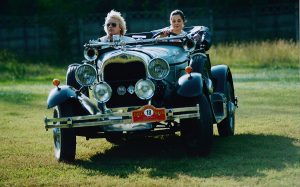 Claudia, a young woman, just got the chance to run her own Live-TV show, and is been taken for hostage by one of her male candidates. Now the whole country is staring violently excited to the screen, expecting him to kill her any moment. But not everything they see is what it seems to be……
Director: Bogdan Dreyer
Writers: Bogdan Dreyer, Lia Bugnar and Ana-Valentina Florescu
Featuring: Rutger Hauer, Maria Dinulescu and Oana Pellea
---
Gebürtig (2002)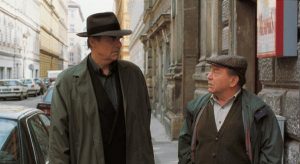 Director: Robert Schindel and Lukas Stepanik
Writers: Robert Schindel, Lukas Stepanik and Georg Stefan Troller
Featuring: Peter Simonischek, Katja Weitzenböck, August Zirner and Corinna Harfouch
Festivals:
Karlovy Vary in competition 2002; Saarbrücken (Max Ophüls) opening film; Sao Paulo, Los Angeles, Palm Springs, Santa Barbara, New York, Portland, Philadelphia, London, Porto, Jerusalem and many other
Nominations:
2003 Emden International Film Festival, Emden Film Award
2002 Karlovy Vary International Film Festival, Crystal Globe
---
Chacho Rom (2001)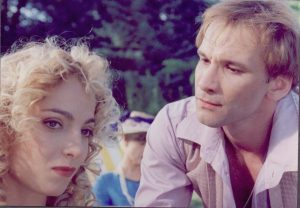 Director: Ildikó Szabó
Writers: Gergely Fogarasi , Zoltán Jancsó and Ildikó Szabó
Featuring: Sándor Zsótér and Mariann Szalay
---
My Polish Valentine! (2000)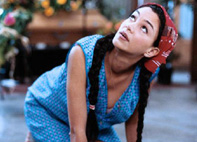 Director: Douglas Wolfsperger
Writer: Douglas Wolfsperger
Featuring: Verona Feldbusch, Ulrich Noethen and Ingrid van Bergen
---
Death in the Internet (1999)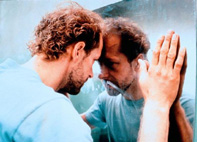 Director: Mark von Seydlitz
Writers: Christine Hartmann and Tim Krause
Featuring: Jochen Horst, Janina Flieger and Gesine Cukrowski
---
Young Love, True Love (1999)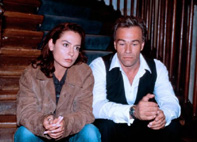 Director: Georg Kamienski
Writer: Douglas Graham
Featuring: Simone Thomalla, Klaus J. Behrendt and David Winter
---
The last Station (1998)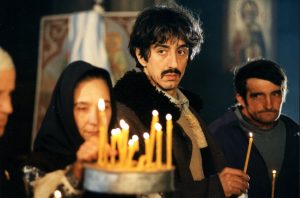 Young Nelu grows up in the poverty of the Romanian hinterland. When his grandfather dies, this marks the end of his youth. On the day after grandfather's burial, Nelu sets off – weighed down with the hopes of his father – to the big city to learn a profession and increase the family's standing.
Director: Bogdan Dreyer
Writers: Bogdan Dreyer, Massimo Bavastro and Piero de Bernardi
Featuring: Sergio Rubini and Marion Kracht
---
Le Bal Masqué (1998)
Co-production with MJM (Brussel) and Egmond Films (Netherlands)
Director: Julien Vrebos with Peter Van den Begin
Featuring: Peter Van den Begin, Alexandra Vandernoot and Olivier Gourmet
Festivals:
Toronto, Kairo, Mannheim and others
Awards:
1998 Joseph Plateau Award, Best Belgian Actress, Best Belgian Director and Best Belgian Film
Nominations:
1998 Chicago International Film Festival, Gold Hugo, Best Feature
1998 Joseph Plateau Award, Best Belgian Actor, Peter Van den Begin
---
Breakfast with Four (1997)
Director: Sven Severin
Writer: Annemarie Schoenle
Featuring: Sissi Perlinger, Siemen Rühaak and Rosemarie Fendel
---
The Loveslave (1997)
TV-production for RTL
Director: Maris Pfeiffer
Writers: Cynthia Allison and Hortense Ulrich
Featuring: Barbara Auer, Julia Jäger and August Zimer
---
The Truce (1996)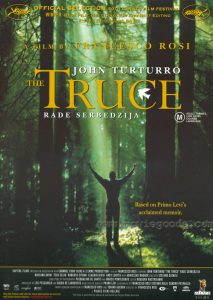 January 27, 1945, Auschwitz. The Red Army freed the last survivors of the extermination camps, which had been deserted by the National Socialists. Primo, a young Italian chemist, is among the liberated. For him and for some of his comrades, a long way back to life begins, a months-long odyssey through the war-drawn Europe. Primo is an ironic, humorous, but also distant observer of the experiences of the groups which, with a new courage to live, embark on a journey that confronts everyone with the vastness of the maltreatment they were subjected to and the pain coming from their opening souls…
Director: Francesco Rosi
Producers: Leo Pescarolo and John Turturro
Featurng: John Turturro and Massimo Ghini
Festivals:
Amongst others: Cannes 1997 official competition
Awards:
1997 David di Donatello Awards; Best Film, Best Producer and Best Director
1997 Golden Globes, Italy, Best Cinematography
1997 Palic Film Festival, Audience Award
1997 São Paulo International Film Festival, Audience Award, Best Feature
Nominations:
1998 Italian National Syndicate of Film Journalists; Silver Ribbon; Best Director and Best Cinematography
1997 Cannes Film Festival, Palme d'Or
1997 David di Donatello Awards; Best Music, Best Screenplay and Best Supporting Actress (Migliore Attrice non Protagonista)
---
Crash Kids (1996)
Director: Petra Haffter
Writer: Petra Haffter
Featuring: Isabell Gerschke and Marek Harloff
---
Teacher's Pet (1996)
TV-production for RTL
Writers: Flatley and Avra Douglas
Featuring: Jennifer Nitsch, Bruno Eyron
---
The Caucasian Night (1995)
Director and Writer: Gordian Maugg
Writers: Gordian Maugg and Tobias Kurzweg
Featuring: Winfried Glatzeder and Verena Plangger
---
Life is a Bluff (1995)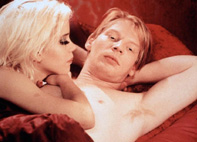 Director: Peter Zingler
Writer: Peter Zingler
Featuring: Ben Becker, Muriel Baumeister, Mario Adorf and Elke Sommer
---
Damn, He Loves Me (1995)
TV-production for ZDF
Director: Sven Severin
Writer: Annemarie Schoenle
Featuring: Corinna Harfouch, Timothy Peach and Hermut Berger
---
The Quality of Mercy (1994)
Director: Andreas Gruber
Writer: Andreas Gruber
Featuring: Elfriede Irrall and Rainer Egge
Festivals:
Festivals of Toronto, Saloniki, Göteborg, St.Petersburg,Turin, Viennale,Saarbrücken, Hof and Schwerin
Awards:
1994 San Sebastián International Film Festival, Special Prize of the Jury
Diagonale Salzburg "Prize of the Audience"
Amiens "Prize of the catholic Film Critics"
Nominations:
1995 German Film Awards, Film Award in Gold, Outstanding Feature Film (Bester Spielfilm)
1994 San Sebastián International Film Festival, Golden Seashell, Andreas Gruber
---
Thalassa, Thalassa; Return to the Sea (1993)
Director: Bogdan Dreyer
Writer: Bogdan Dreyer
Festivals:
World Premier in HOF 1994 Int. Festivals of Göteborg 95, Rotterdam, Berlin (deutsche Reihe)
Awards:
Rotterdam 95: Winner of the "Tiger Award"
---
Leni (1993)
Director: Leo Hiemer
Writer: Leo Hiemer
Featuring: Hannes Thanheiser and Christa Berndl
Festivals:
Montreal, Schwerin, Saarbrücken, Burlington-Vermont , Fort Lauderdale, Puerto Rico, Val de Marne, Santa Barbara
Awards:
Winner in Schwerin "Findling-Price"
Santa Barbara: best director
Fort Lauderdale: Audience-Price
---
Why We Are Here (1992)
Documentary with West German TV and BBC
Director: Sam Davis
Writer: Sam Davis
Festivals:
New York, London, Haifa
---
Angels of Mercy (1992)
Director: Annelie Runge
Featuring: Anne Kasprik, Nina Petri, Matthias Brandt and Martina Gedeck
Festivals:
World premiere in Hof, Saarbrücken, Dortmund, Schwerin and Filmfestival in Kairo/in Competition.
---
Two Small Bodies (1992)
Co-production with ZDF/Arte
Director: Beth B.
Writers: Beth B and Neal Bell
Featuring: Fred Ward and Suzy Amis
Festivals:
Intl. Competition Locarno, Intl. Competition Toronto, Intl. Festival London, Stockholm. Montréal, Rome, Hampton, Warszawa.
Nominations:
1993 Locarno International Film Festival, Golden Leopard
---
All American Cops (1991)
Coproduction with Pandora Film, WDR (TV), BR (Bavarian TV); Documentary
Director: Fred Prase
Festivals:
Montreal (INPUT), Duisburg
---
Giants in White (1991)
Coproduction with West German TV; Documentary
Director: Fred Prase
---
The Grass Is Greener Everywhere else (1990)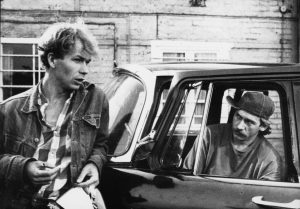 Director: Michael Klier
Writer: Michael Klier
Featuring: Miroslaw Baka, Marta Klubovicz and Michael Krause
Festivals:
Salsomaggiore, Filmfest München, San Sebastian, Saarbrücken, Rotterdam, Göteborg, Berlin, New York
Awards:
1990 Adolf-Grimme-Preis in Gold
1990 German Film Critics Award, Best Film (Bester Spielfilm)
1990 Hessian Film Award, Feature Film (Spielfilm)
1989 Baden-Baden TV Film Festival, Teleplay Award
---
---
Producer, Director and Writer:
Der Fall Boran (1987)
Director: Daniel Zuta
Writers: Daniel Zuta and Bernard Rud
Featuring: Bernard Rud and Julien Schoenaerts
---
Der Strohhalm (1984)
Short Film
Director: Daniel Zuta
Writer: Daniel Zuta
---
---
Director:
Zeichen der Zeit (1981)
Neue Filmproduktion GmbH & Co. KG (Wiesbaden)
Short Film
Director: Daniel Zuta
Awards:
Bundesfilmpreis, HDF-Preis, Publikumspreis Oberhausen
---
---
Production Manager:
Miscellaneous News (1985/1986)
Kairos Film (München) and  Zweites Deutsches Fernsehen (Mainz)
Director: Alexander Kluge
Writer: Alexander Kluge
Featuring: Marita Breuer, Rosel Zech and Sabine Wegner
---
The Assault of the Present on the Rest (1984/1985)
Kairos Film (München) and Zweites Deutsches Fernsehen (Mainz)
Director: Alexander Kluge
Writer: Alexander Kluge
Featuring: Jutta Hoffmann, Armin Mueller-Stahl and Hans-Michael Rehberg
---
Duo Valentianos (1983-1985)
Elefant-Film GmbH (Frankfurt am Main) and Sender Freies Berlin
Director: Gertrud Pinkus
Writer: Gertrud Pinkus
Featuring: Gilles Lotthé, Margarete Wiedstruck and Ulli Scholz
---
Pankow '95 (1983)
Pandora Filmproduktion GmbH (Köln) and Zweites Deutsches Fernsehen (Mainz)
Director:  Gábor Altorjay
Writer: Gábor Altorjay
Featuring: Udo Kier, Christine Kaufmann and Dieter Thomas Heck
---
Kassensturz (1982)
Hessischer Rundfunk (Frankfurt am Main) and Roxy Film GmbH & Co. KG (München)
Director: Rolf Silber
Writer: Rolf Silber
Featuring: Christoph M. Ohrt and Britta Pohland
---
The Power of Emotion (1981-1983)
Kairos Film (München) and Zweites Deutsches Fernsehen (Mainz)
Director: Alexander Kluge
Writer: Alexander Kluge
Featuring: Hannelore Hoger, Suzanne von Borsody and Barbara Auer
---
War and Peace. 11. Episode: Fahnen der Zeremonie (1981-1983)
Bioskop-Film GmbH (München), Kairos Film (München) and Zweites Deutsches Fernsehen (Mainz)
Director: Axel Engstfeld
Writer: Axel Engstfeld
---
War and Peace. 09. Episode: Entwicklung (1981-1983)
Bioskop-Film GmbH (München), Kairos Film (München) and Zweites Deutsches Fernsehen (Mainz)
Director: Stefan Aust
Writer: Stefan Aust
---
War and Peace. 07. Episode: Kill Your Sister (1981-1983)
Bioskop-Film GmbH (München), Kairos Film (München) and Zweites Deutsches Fernsehen (Mainz)
Director: Volker Schlöndorff
Writer: Heinrich Böll
Featuring: Angela Winkler and Michael Gahr
---
War and Peace. 06. Episode: Atombunker (1981-1983)
Bioskop-Film GmbH (München), Kairos Film (München) and Zweites Deutsches Fernsehen (Mainz)
Director: Volker Schlöndorff
Writer: Heinrich Böll
Featuring: Heinz Bennent and Edgar Selge
---
War and Peace. 05. Episode: Gespräche im Weltraum (1981-1983)
Bioskop-Film GmbH (München), Kairos Film (München) and Zweites Deutsches Fernsehen (Mainz)
Director: Volker Schlöndorff
Writer: Heinrich Böll
Featuring: Jürgen Prochnow and Günther Kaufmann
---
War and Peace. 03. Episode: Vom Standpunkt der Infanterie (1981-1983)
Bioskop-Film GmbH (München), Kairos Film (München) and Zweites Deutsches Fernsehen (Mainz)
Director: Alexander Kluge
Writers: Heinrich Böll and Alexander Kluge
Featuring: Hans-Michael Rehberg and Hans-Dieter Traier
---
War and Peace. 01. Episode: Rahmenhandlung (1981-1983)
Bioskop-Film GmbH (München), Kairos Film (München) and Zweites Deutsches Fernsehen (Mainz)
Director: Alexander Kluge
Writer: Alexander Kluge
---
Geld allein macht… (1981)
Pavel Schnabel Filmproduktion (Wiesbaden)
Short film
Director: Pavel Schnabel
---
Germany in Autumn (1979)
Pro-ject Filmproduktion im Filmverlag der Autoren GmbH (München) and Kairos Film (München)
Directors: Volker Schlöndorff and Alexander Kluge
Writers: Volker Schlöndorff and Alexander Kluge
Featuring: Hannelore Hoger, Mario Adorf and Helmut Griem
---
Die Patriotin (1977)
Kairos Film (München) and Zweites Deutsches Fernsehen (Mainz)
Director: Alexander Kluge
Writer: Alexander Kluge
Featuring: Hannelore Hoger, Alfred Edel and Marius Müller-Westernhagen
---
Johnny West (1977)
Sunny Point Filmproduktion GmbH (Berlin) and Hessischer Rundfunk (Frankfurt am Main)
Director: Roald Koller
Writer: Roald Koller
Featuring: Rio Reiser and Kristina van Eyck
---
Strongman Ferdinand (1976)
Kairos Film (München) and Edgar Reitz Filmproduktion (München)
Director: Alexander Kluge
Writer: Alexander Kluge
Featuring: Heinz Schubert and Gert Günther Hoffmann
---
---
Line Producer:
Golgatha (1992)
Director: Michael Pandoursky
---
When Pigs Fly (1992)
Pandora Filmproduktion GmbH (Köln) and Sultan Driver Films Inc. (USA)
Director: Sara Driver
Writers: Sara Driver and Ray Dobbins
Featuring: Alfred Molina and Marianne Faithfull
---
Ex und hopp – Ein böses Spiel um Liebe, Geld und Bier (1990)
FFP New Media GmbH (Köln)
Director: Andy Bausch
Writer: Peter Zingler
Featuring: Mario Adorf, Manfred Zapatka and Maja Maranow
---
Die Geige (1985)
Pavel Schnabel Filmproduktion
Short film
Director: Rudolf Ružička
Writer: Karel Steigerwald
Awards:
1986 Deutscher Filmpreis in Gold
---
Grottenolm (1984)
Fortunato Film (Hamburg)
Director: Rainer Kirberg
Writer: Rainer Kirberg
Featuring: Matthias Fuchs and Josef Ostendorf
---
Schwestern (1982)
Westallgäuer Filmproduktion GdR (Göttingen)
Director: Klaus Gietinger
Writers: Klaus Gietinger and Susanne Lob
Featuring: Ursula Rosenberger and Karin Neuhäuser